Skyward for Joy
Green by Charles Douthat Some days I walk down the street where we lived and the fat man  who stole  tomatoes sits under the same old sycamore  tapping out his angry rhythms  on the knotted roots.  And though the children are no longer ours,  the oaks are no less generous  to the sidewalks with their shade.   Overhead, sweet air still arrives  through many simple branches— some reaching skyward...
"Flesh proved vulnerable, as flesh is wont to do, but the spirit merely trembled..."
– Dennis Lehane, on the resilient city
Loose Changes
Naming the Stars/ Joyce Sutphen This present tragedy will eventually turn into myth, and in the mist of that later telling the bell tolling now will be a symbol, or, at least, a sign of something long since lost. This will be another one of those loose changes, the rearrangement of hearts, just parts of old lives patched together, gathered into a dim constellation, small consolation. Look, we...
Double Agents in Love →
Lorrie Moore on Homeland, and…Silver Linings Playbook? Ok. 
"The shock of the twenties is how narrow that window of experience really is, and..."
– Nathan Heller, "the twentysomethings are all right." 
Wake up high up/ frame bent
Things to Do in New York (City) by Ted Berrigan for Peter Schjeldahl Wake up high up                               frame bent & turned on Moving slowly                               & by the numbers                       light cigarette Dress in basic black                               & reading a lovely old man's book:                            BY THE WATERS OF...
Standing on the edge of a forest
Lay Back the Darkness by Edward Hirsch My father in the night shuffling from room to room on an obscure mission through the hallway. Help me, spirits, to penetrate his dream and ease his restless passage. Lay back the darkness for a salesman who could charm everything but the shadows, an immigrant who stands on the threshold of a vast night without his walker or his cane and cannot remember...
He also wrote that reality was growing more... →
We've reached home court, this year is done. Let's...
Greetings Friends, by Ian Frazier The power's back on! Let's dry our socks, And turn the volume down on Fox, Mix up a vat of eggnog, brandied, And fling a last Bronx cheer at Sandy. Kick out the jams! Swing wide the gates! Yeah, everybody—celebrate! Come on in, friends. Pull up a chair, Or hunker by the fireplace there. Belt out a carol denominational, Or not, if that seems,...
winters of endless light
At The Same Time by WS Merwin While we talk thousands of languages are listening saying nothing while we close a door flocks of birds are flying through winters of endless light while we sign our names more of us lets go and will never answer
when your belief in justice merges with your...
Tarantulas on the Lifebuoy by Thomas Lux For some semi-tropical reason when the rain falls relentlessly they fall into swimming pools, these otherwise bright and scary arachnids. They can swim a little, but not for long and they can't climb the ladder out. They usually drown—but if you want their favor, if you believe there is a justice, rewards for not loving the death of ugly and even...
"There was too much inflow for a single person's outflow. I got a sense of how..."
– Sam Anderson, on the trappings of sports celebrity, in a great article about the OKC Thundah
sometimes I turn up the radio
November, 1967 by Joyce Sutphen Dr. Zhivago was playing at the Paramount Theater in St. Cloud. That afternoon, we went into Russia, and when we came out, the snow was falling—the same snow that fell in Moscow. The sky had turned black velvet. We'd been through the Revolution and the frozen winters. In the Chevy, we waited for the heater to melt ice on the windshield, clapping our hands to...
Watch
He's Kelz 'cause he's Kelz, you ain't 'cause you not.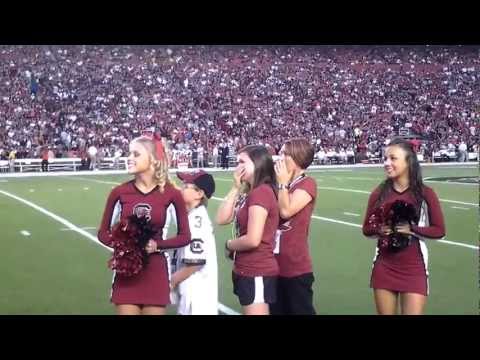 "There is no honor in relativism when radicals of any faith exploit religion to..."
– Interesting counterpoint. 
How is it possible to want so many things/ and...
How to Like It by Stephen Dobyns These are the first days of fall. The wind at evening smells of roads still to be traveled, while the sound of leaves blowing across the lawns is like an unsettled feeling in the blood, the desire to get in a car and just keep driving. A man and a dog descend their front steps. The dog says, Let's go downtown and get crazy drunk. Let's tip over all the...
"The Prada bag will always have a lot of stuff in it. Your condo is infinite. You..."
– 25 Greatest Obsolete Rap Terms
Whose other side/ is salvation
In Blackwater Woods by Mary Oliver Look, the trees are turning their own bodies into pillars of light, are giving off the rich fragrance of cinnamon and fulfillment, the long tapers of cattails are bursting and floating away over the blue shoulders of the ponds, and every pond, no matter what its name is, is nameless now. Every year everything I have ever learned in my...
The genesis of Don Gately. →
"You will be unsurprised to hear the Jiggaman paid."
– Zadie Smith on Jay-Z, which, obviously, YES PLEASE. Bonus points for quoting Dead Presidents and the like. But then again: Jay-Z as the elder statesman - takeme back to Reasonable Doubt time.
"F. Scott Fitzgerald was wrong. He didn't know it, and he couldn't have guessed..."
– an amazing paragraph by Anthony Lane, on Neil Armstrong
"But fandom is fundamentally a spiritual arrangement. It is a form of surrender,..."
– Steve Almond on the art and agony of fandom
"Everywhere, it seemed, everyone's inalienable rights were grinding against..."
– Jon Mooallem, on monkeys among us. Sometimes you find allegories in the strangest places, if you look at them right.